Digital Star Map
A high-resolution downloadable map of the sky as seen from a place and time of your choice
The sky over the moment of your choice
The sky over the moment of your choice
Select a style - Night Sky




Color
Customize and buy
You may also like our Custom Star Map Prints.
Full refund if you are not satisfied, no questions asked
Available as high-resolution JPG and PDF files
We have made two sample maps to let you see for yourself the available sizes and the download quality.
The Classic and Night Sky styles can be downloaded in these sizes:
The Little Star and Bouquet styles can be downloaded in these sizes: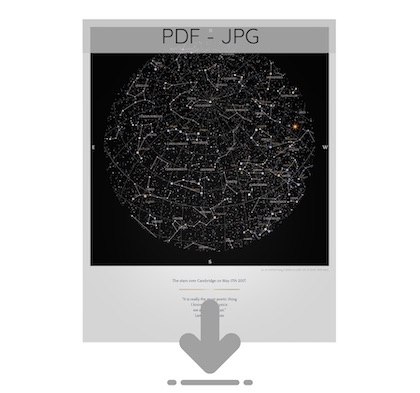 Incredible detail
These are the same files that we use for printing, they will produce professional-quality prints.
They are not simply scaled, which would lower the quality; each is made from scratch at the right size, with the level of detail that only GreaterSkies maps show.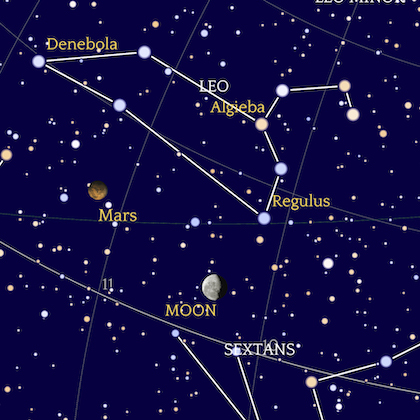 Frequently asked questions
Can I change my map after my purchase?
Yes. After you have finished your purchase you will be given the opportunity to review your map and download a high-resolution preview.
You will be able to change the color, location, the time and date, and your personal messages.
Once you are happy with your map you can accept it and download it.
Can I make a star map for a future date?
Yes, your star map can show the sky of any date between 1900 and 2100. We limit the dates to this range because the map would not be accurate enough outside, due to the effect of the precession of the equinoxes Learn more.
What if I don't know the exact location, date or time?
This often happens when you don't know the exact date at which a wedding will take place, for example. Or you don't know exactly where or at what time somebody was born.
But don't worry, you can still get your map: just select an approximate date, time, and location. You will be able to share it with the recipient using the included free e-card, and then finish it once you know the exact data.
Why are East and West reversed in the map?
We follow the scientific astronomical tradition and present the sky as you would see it from Earth. Imagine lying on your back looking up, with North above your head. West is on your right and East is on your left, the opposite to what we are used to: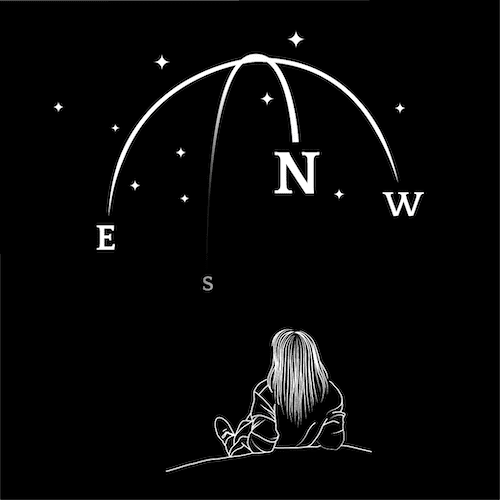 Some companies make star maps that show the East and West as you would see them in a terrestial map. This is not how you would see the sky, but a mirror image of it.
How can I print my map?
Many shops that print photographs also have a professional large-format printer, with which they will be able to make a great print from your files.
The easiest way to print may be to forward them the email that we'll send you with your download link; they will know how best to download the file and print it.
What payment options do you offer?
You can pay with most major credit and debit cards, and with PayPal. Depending on your location you can also pay with Alipay, WeChat, Bancontact, EPS, giropay, and IDEAL.
How can I contact support?
Just send us an e-mail at greaterskies@greaterskies.com
Do you accept returns?
Your map is unique and cannot be returned, but if you are not satisfied we'll give you a full refund.