The history of our custom star maps
The idea of GreaterSkies was forged in 2006.
I am an engineer specialized in printing, and I thought it'd be nice to take advantage of the huge high definition printers around me to print a really good star chart. Good as in thousands of stars, with colors, in their right position, as seen from a given vantage point at a given time.
And big, really big.
Why a star chart?
Why star charts, when I could have printed high definition photos, drawings or anything else? In fact, star charts, which are maps of the night sky used by astronomers to identify and locate astronomical objects such as stars, constellations and galaxies, are infinitely more complex and contain much more information than even the most detailed photos. And I wanted to print something that would take full advantage of the latest digital large format printers capabilities.
So interestingly, to use the latest 21st century technology, I turned to one of humanity's oldest tools. Since time immemorial, star charts have been used for navigation. The oldest known star charts were discovered on prehistorical carved artifacts and cave wall drawings and are dated from about 30,000 years ago
How I created my first custom star chart
It is the curse of the engineer: if it can be done, it will be done. So...
I learnt how to compute the position of stars and planets. I went for the sources that even NASA uses: the Hipparcos Catalog, the Yale Bright Star Catalog, and the Gliese Catalog of Nearby Stars.
I learnt how to render those stars beautifully in two dimensions, so they could be printed on paper.
Then I put together a program that generated a complete file with thousands of stars and all the Solar system planets, with constellations and grids. It helped when the International Astronomical Union (IAU) demoted Pluto from its planet status in August 2006, as it was the hardest to compute for. I wrote the program so that it would draw pictures of the planets instead of their symbols, a feature loved by my non-astronomer friends.
It was an interesting project, and successful in a way: I made several sky charts as birthday presents for family and friends, and gave a specially large one to the Fabra observatory in Barcelona, where it went on display. After that, I left that program somewhere on my hard disk, and forgot about it.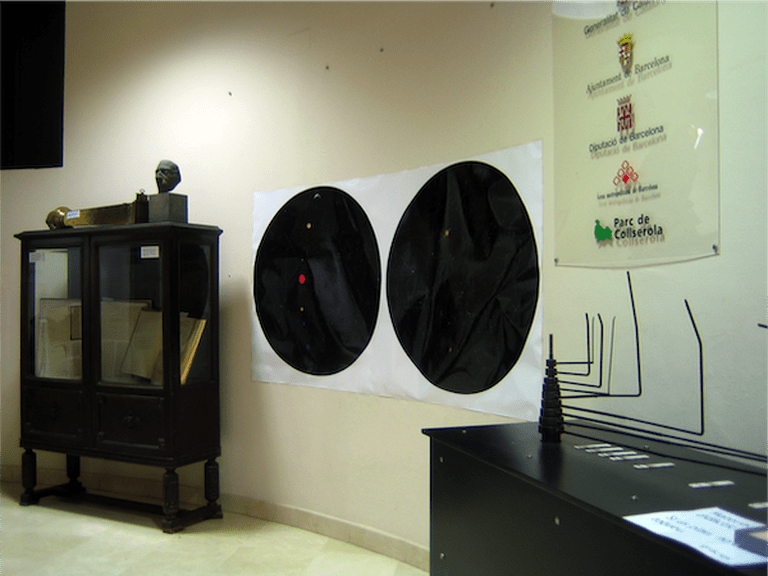 How my star charts became thoughtful gifts
Fast forward 4 years, a friend of mine was looking for a birthday present, and I remembered my old program. I offered her to create a personalised star chart and she thought it was a great idea. So, I found myself digging my program out of oblivion and preparing a sky chart for her.
Of course, this required changing the program. It may be because taste evolves, or because our expectations change as we grow older: in any case, I ended up spending quite some time fine-tuning the sky chart to make it more beautiful. My friend was quite happy with the result.
This is an example of what our star charts look like today, showing up to 8,000 stars, the planets, constellations, and their names.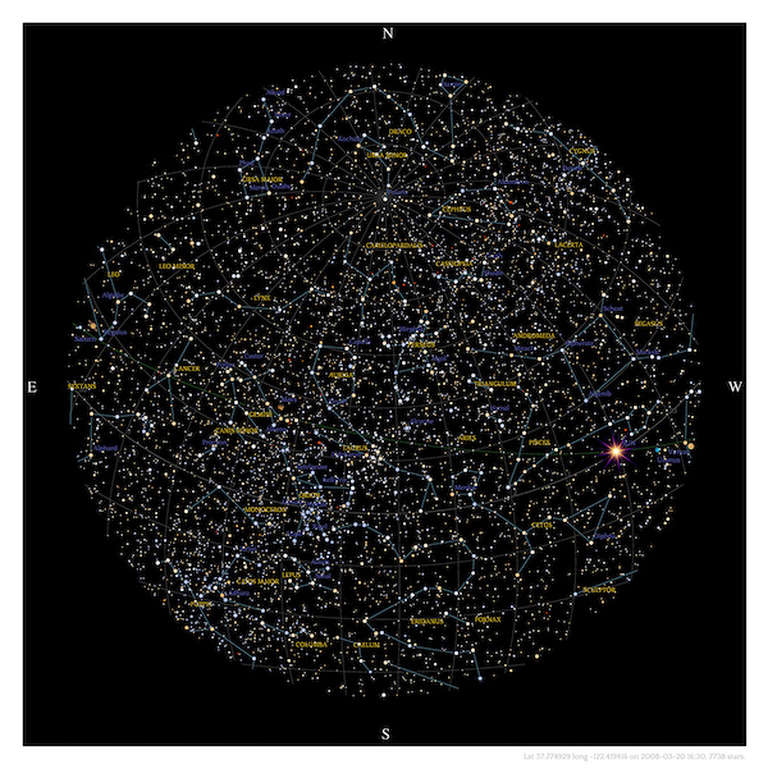 My friend encouraged me to make my personalised star charts available to more people. I already owned the greaterskies.com name, which I was using to host articles on math and science for kids. I decided to turn it into a website where anyone could create their own personalised sky map print or downloadable map of the sky.
Since 2006, we at GreaterSkies have been working hard improving our sky map prints and our website, and expanding our circle of friends. We have learnt that brides and grooms love our maps, as do moms and dads! Even start-ups want to capture the moment of their founding.
Never in my wildest dreams could I have imagined, when I came up with the original idea of the custom star chart, that over 30,000 persons would choose to celebrate their cherished memories with a GreaterSkies star map.
We are very grateful for all the support we have received along the years, and we hope you will join us on this trip to the stars
Juan, founder, on behalf of the GreaterSkies Team